Seeing Our Lives Through Screens VR GAME
---
SEEING OUR LIVES THROUGH SCREENS VR GAME
Video games are an art form, a way of expressing yourself and feelings, I read an article about how everyone sees their life through a screen, and realized as I was reading it that, it was so accurate. Adding further this would be a fun immersive-inception game to do within VR, A Virtual Reality, Entering a screen, to entering more screens to finally discovering life is beautiful, especially right in front of your eyes.
The ideal result would be to leave people to take off the headset and essentially ' turn the screen off' ' discover the hole people easily go down by clicking on one link that leads to 10 others, that people take a picture instead of enjoying the view and leave people with that inception feeling. People too easily lose track of time while scrolling on social media and many people see themselves constantly clicking on one 'link' that leads to other distractions and before they realize it they end up back in the same place they started.
The idea to base the game/ level design on the beach and a boat was a song that I hold dear to me, Otherside. The song and video is about sailing, and finding peace among life stresses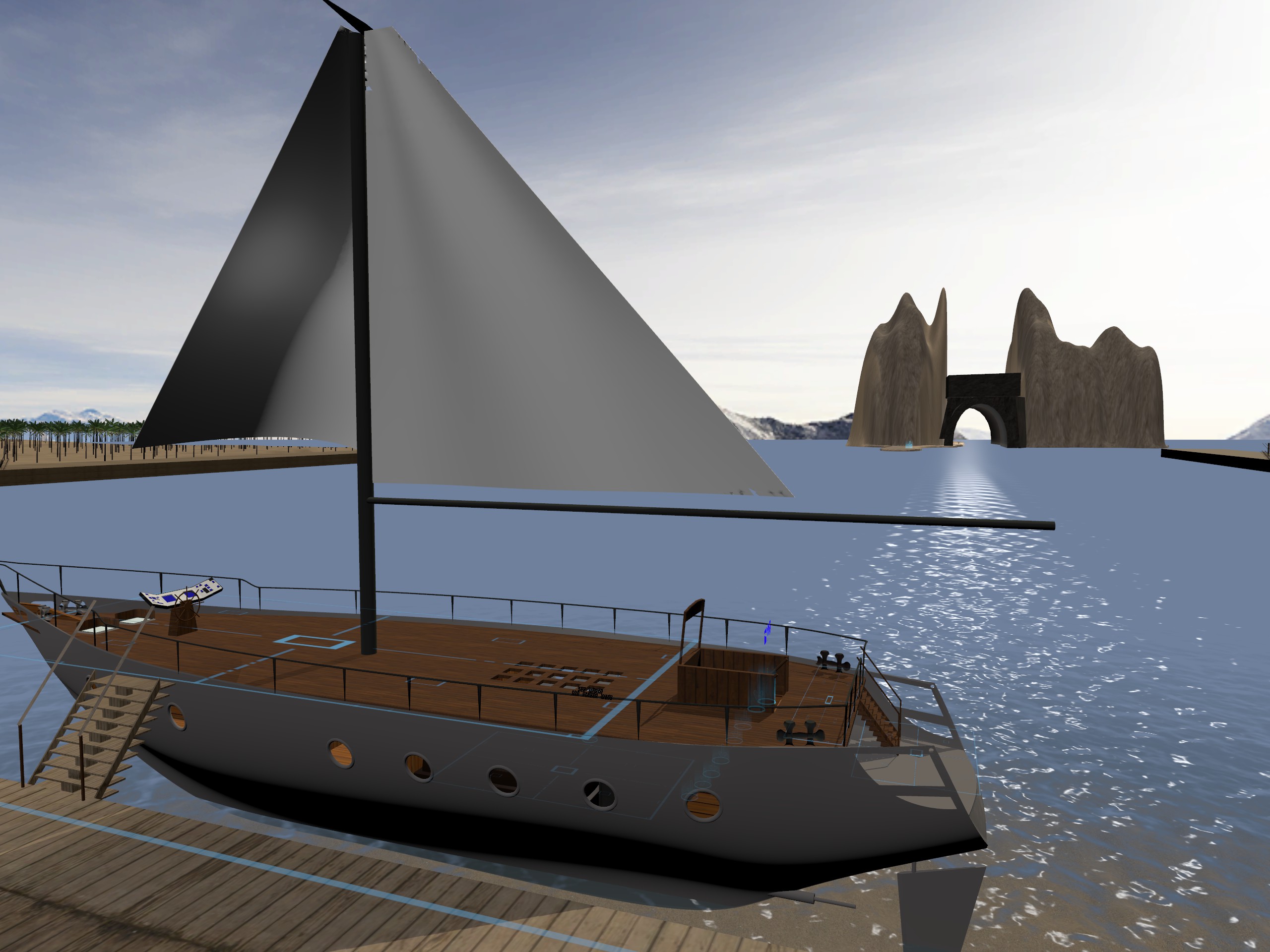 Seeing Our Lives Through Screens VR
People take for granted the beautiful life that is right in front of us, how we are always constantly getting distracted by things online. How all we want to do is take a picture instead of just enjoying what's right in front of you!
We are constantly focused on something else. When I go out to hang with friends, I'm more focused on my phone than I am on them, People are just more focused on their screens.
Which is why i came up with the idea for this game, I wanted to create an immersive game with screens to be able to explain to people that you don't constantly need to look further when the stuff in front of you is exactly what you're trying to capture…..
Best Way to experience the game is with headphones.
How To Play…
Trigger to aim Teleport and Trackpad button click to teleport.
Roam around the level and interact with things.
Take in the views.
PC- NON VR
No interactables - BUT the ability to drive the boat.
WASD and MOUSE for movement
Find me here
Twitter.com/Chloex3
Instagram.com/chloesindiegames
Get Seeing Life Through Screens VR