3D Escape Game // Eerie Escape
---
Eerie Escape started off as just your regular escape game..
Find the things that will aid your escape...
Within the first two weeks we put together our Models,Music,User Interface, Programming for the player movement, item pick up, small mini game that had no real meaning only to give it a little bit more gameplay... And the maze.. well that was just green....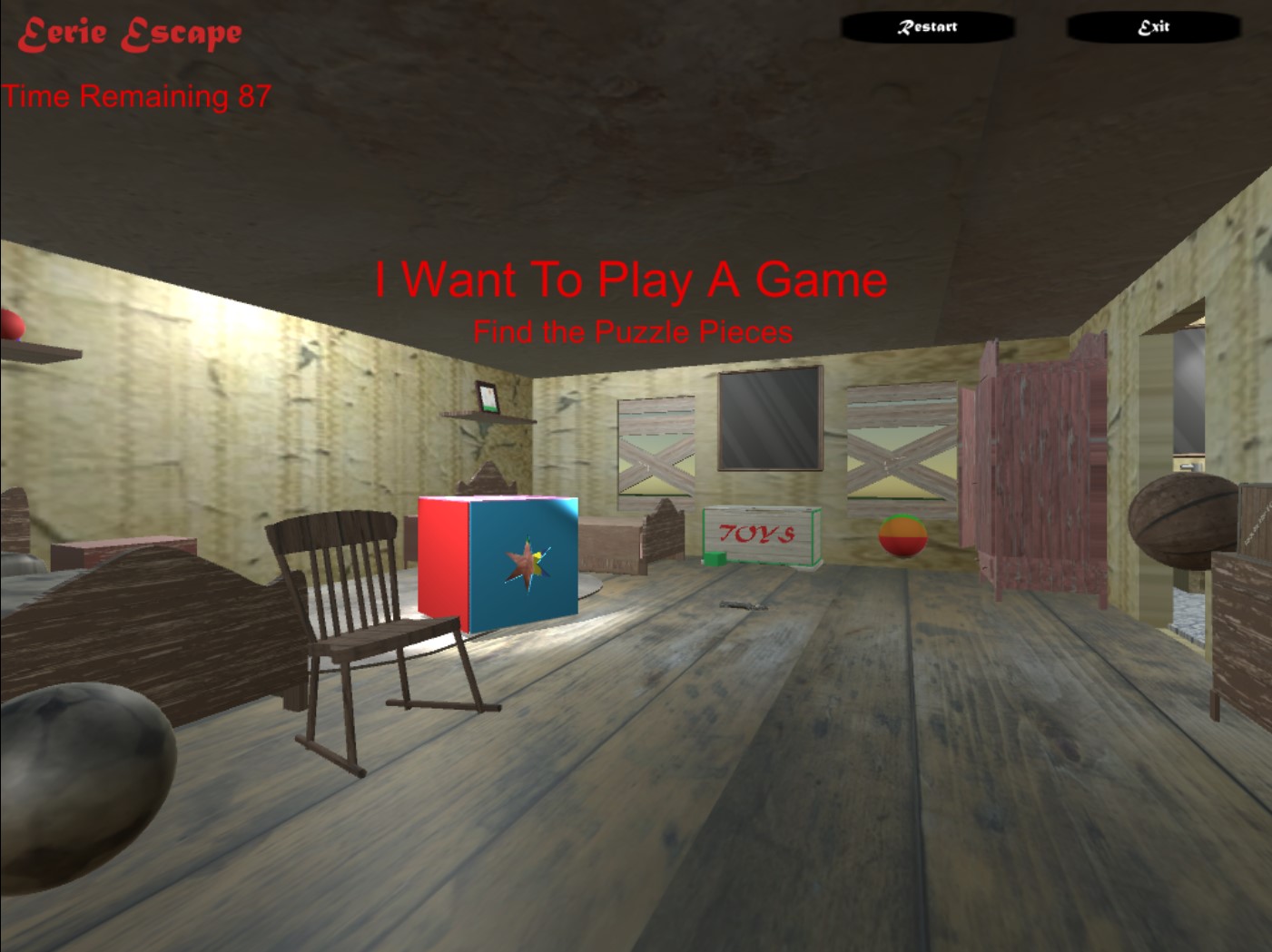 Minigame

The final week (the third) we added some new models, created some blood text and scattered them across the scenes.. we added a basement and gave that mini game an actual purpose.. I programmed a functioning AI system for an Enemy that will follow you when in a certain radius... The maze got completely re designed and in general the whole game got a lot more..well.. Eerie.